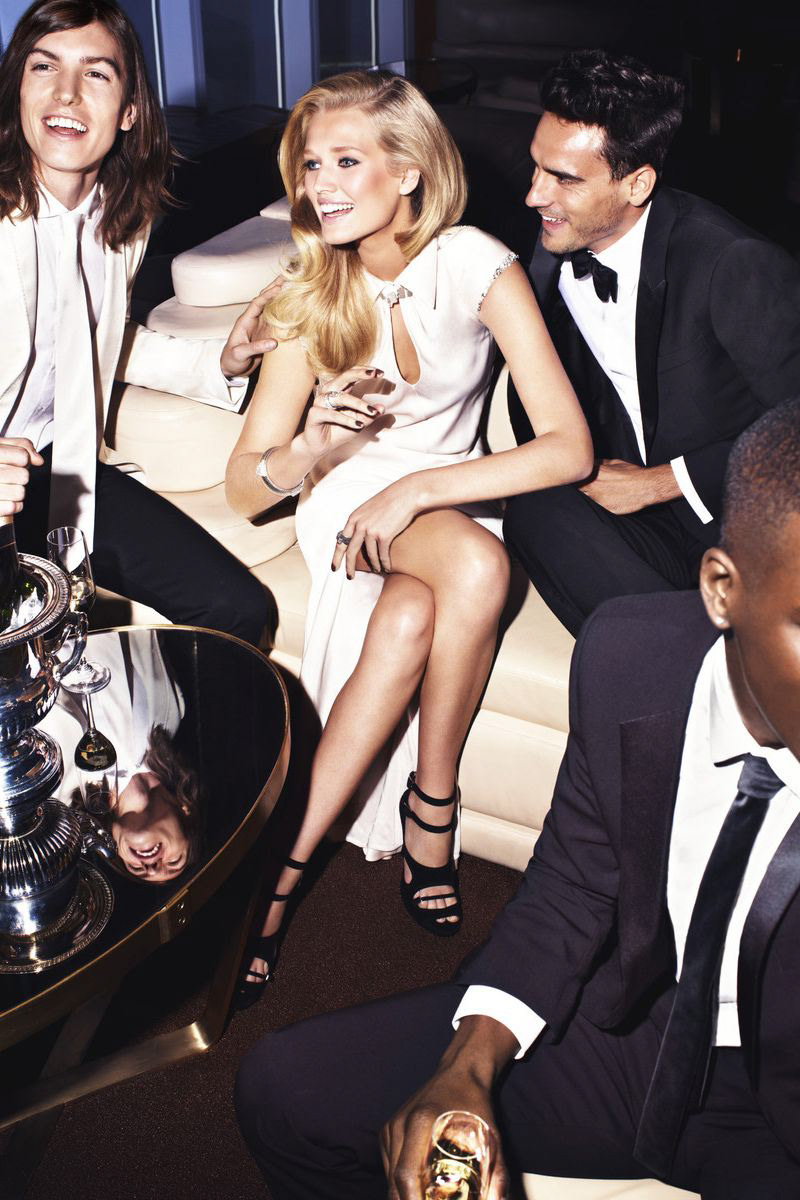 Let's cut to the chase: Dress codes are hard. After all, there are so many of them.

Between black-tie events, workplace functions, weddings and parties - what do you wear? Cocktail attire is arguably the leader of formal and semi-formal dress codes, but some common questions often arise. What is a cocktail dress? What is a formal dress? Can a cocktail dress be short?

The dress code defined. What is cocktail attire?
Definitely skip the floor-length ballgown. Cocktail attire means you should dress in relatively formal clothing—but not too formal. It's kind of an in-between place if you will. Think: mini and midi dresses that are chic and polished, suiting that's a bit more tailored, and footwear that feels elevated (literally, if you're wearing heels. Cocktail attire is the perfect combination of elegant and comfortable.

So what is a cocktail dress?
It's a term we hear often, but what actually is a cocktail dress? The modern definition sees a shorter, above-the-knee style that's sophisticated yet 'party ready'. This could mean anything from a simple silk shift to an embellished skater dress—the choice is yours.
Most notable is the LBD (or little black dress). Audrey Hepburn had it right in Breakfast At Tiffany's, with some fabulous jewellery combined with dramatic sunglasses - the LBD works for any fashionable occasion.
If 'cocktail dress' appears on the dress code, the event is probably slightly formal, so it's best to keep hemlines and necklines appropriate.

The history of cocktail attire
The cocktail attire has a glamorous history. The rise of the cocktail culture took off after WWI, with the dresses gaining popularity with women wanting the functionality of looking fancy but not too dressy for the day. It wasn't until the late 1940s that it became official fashion terminology, with Christian Dior the first to label an early evening frock a 'cocktail dress'. Throughout history, cocktail attire became incredibly popular, partly due to parties becoming an integral part of housewives' lives. Today, cocktail attire continues to be the fashion of choice for any special occasion.

When to wear cocktail attire
Wear cocktail attire to parties or events that exude a slight formality and need to dress up—these can include workplaces, weddings, engagement parties, graduation parties, and holiday parties. Cocktail parties generally take place in the evening. Consider the setting—for more formal events. You may want to wear a more conservative cocktail outfit. For slightly casual occasions or events scheduled for the daytime, you may want to choose something lighter in colour and more comfortable.

Cocktail attire for women
Although there are many ways to nail the cocktail dress code, a cocktail dress will always be a safe bet. While you can experiment with two-piece ensembles and jumpsuits, nothing beats a polished party dress.
For cocktail events, heels are almost always a must. Choose between a block heel or high-heel style for a smart and understated look that will let your dress take centre stage. Alternatively, pair a simple dress and style it with bold shoes and accessories for a statement look.
Of course, an outfit isn't complete without accessories. Add a touch of je ne sais quoi with a chic clutch bag or precious vintage jewellery. If accessorising isn't for you, opt for a bold red lip.

Are cocktail dresses long or short?
Traditionally, the hemline of a cocktail dress should rest at the knee or mid-calf. However, this rule doesn't always have to apply. With fashion constantly changing, a shorter, above-the-knee style is also suitable as a cocktail dress, as long as it is sophisticated without appearing too casual or too much like a ballgown.

Cocktail party outfits
You don't have to wear a cocktail dress to a cocktail party, though—jumpsuits, pantsuits, blazers, and blouses in fine materials are all great alternatives. For fancier cocktail events, like New Year's Eve parties, it is a chance to break out the sequin and beaded pieces.

Cocktail attire for men
The cocktail dress code involves casual suits and dress shirts for men. For events that require cocktail attire, you can wear something more fashion-forward than your business suit. Men's loafers and brogues are acceptable footwear choices, and depending on the setting, you may wear a leather or suede boot.