Up-and-coming Nigerian artist Jess ETA is quickly establishing himself as one to watch. We get to know him better.
Fans will be most familiar with his EP Balance, which accumulated over 1 million listens and is bound to be the first of many to reach that milestone. While his streaming numbers and monthly listeners continue to grow, Jess has dropped another infectious, feel-good album, Playing with Fire. 
The Abuja-based musician emerged victorious as the winner of the 2021 Audiomack's Rising Star. The challenge is held in collaboration with Afrochella, to increase the visibility of artists across Africa by providing a platform for up-and-coming artists to submit their music portfolios, for a chance to be discovered by millions of users on the streaming services platform. Beating hundreds of applicants, he won hearts with his latest album – a mastery of Afro-infused R&B, Soul, Pop and Rock sounds or, as he would describe it, an afro and R&B fruit mix.
Jess continued writing throughout the pandemic. Instead of wallowing in his gloomy thoughts, he put pen to paper and turned to his creativity and vibrant imagination as he probed his present self and future self. A window into Jess ETA's world, Playing with Fire showcases his versatility by crafting vibey Afro-pop tunes to penning reflective ballads with ease. It also serves as a re-introduction to Jess as he bares it all on the record, giving listeners his true self with no restraints.
Collaborating with the likes of Azanti, Psycho YP, and Buju, Jess is proud to support other Nigerian artists. Despite featuring many new singers, he weaves his signature style through, marking his stamp firmly on each of his tracks.
Despite only making music professionally since 2018, Jess ETA's sound has been well received and lauded in Nigeria's music scene. Effortlessly fusing a healthy dose of Afro-centric elements with R&B musical styles cohesively and seamlessly, he is considered a new school member of Nigeria's alt-scene. 
Currently, on the road for his Phoenix Tour, we caught up with Jess in between shows to discuss his album, awards, and ambitions.
Congratulations on your latest release, Playing With Fire! What does this album mean to you? 
Playing With Fire is a documentation of some of my personal struggles with discipline, the repercussions of choices I make, and an attempt to usher in a new era of Jess ETA. These seemingly disconnected topics are woven tightly in a more holistic manner through my 30-minute rendition. 
What was the songwriting process for this new project and was it different from your other records? 
My songwriting has been the same for a long time. It's all over the place. Once there's a central connecting theme, I get random sparks and glimpses of ideas that I hold on to as I wait for the larger context to be more detailed to me. These short sporadic moments of inspiration are compiled over time and that's how I write. 
Playing With Fire discusses your internal conflict, replacing woeful soul-searching with upbeat fantasy. Is it refreshing to channel your feelings into music? 
Of course, it is refreshing. Apart from being an artist/performer, I am also just a regular human with regular human emotions. Emotions that artists are sometimes forced to neglect because of fear that people would overlook them. I'm happy I get the chance to speak sincerely with my music and I'm grateful for a team that even supports me with decisions like this. 
What do you hope your fans/listeners will feel when they listen to your latest project? 
I guess I can say I hope it reminds them that their emotions are valid. I wore my heart on my sleeves in this project and I hope the things I preach are relatable to listeners. This project is also me being the relentless underdog. I hope it serves as a beacon to others like me cos we know that it's a big scary world out there but we're ready to leave ours on it. 
The past year has been a tough one‌. How have these times changed your music or your approach to the creative process?
The pandemic gave me more time to reflect on life and made me work more intentionally than ever before. Following the same work ethic from Balance in 2020, I have learnt to appreciate a body of work with a more 'big picture' kind of outlook.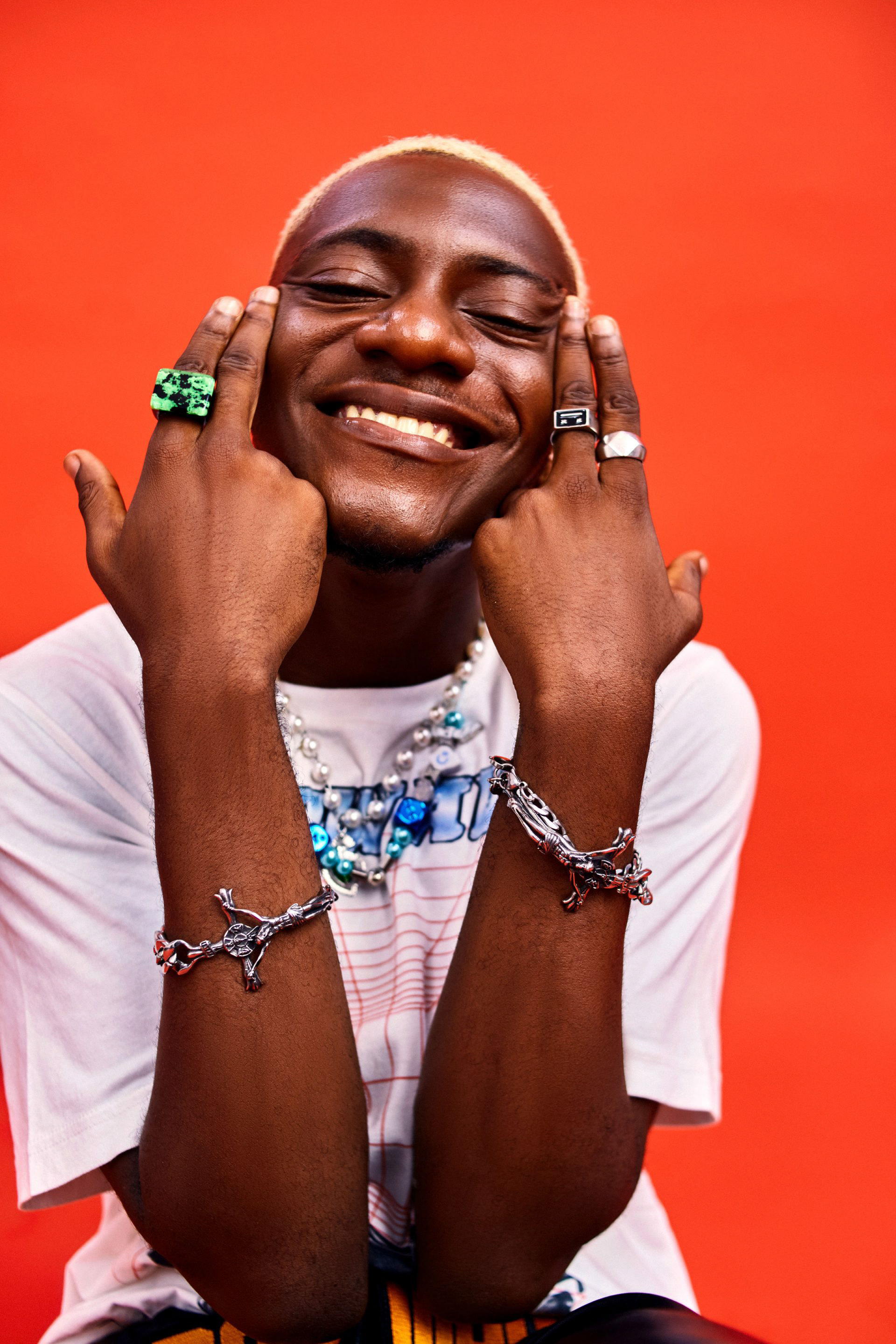 What inspired the tracks on Playing With Fire? Is this album different from other music you have dropped?
I think all music is a compilation of attempts at documenting and explaining the same human experience. As a result, we find creative ways to tell the same stories over and over. So not really, this isn't different in essence from my older music. I'm just more skilled in expressing what I've always said. 
How did you come up with the designs for the project's artwork? 
The design was made by Jade Ayla. She's a visual artist from Cape Town and even though we've never met in real life, we had an extensive conversation about the project. We examined the songs and the juxtaposition of their various meanings. She came back with the artwork and it just related so well to the moodiness that the project has. 
You have several features such as BNXN aka Buju, PsychoYP and Azanti. How did they come to jump on the track? Is it important for you to support other Nigerian artists? 
I'm very grateful to everyone on this project and I appreciate their willingness to support me on this project. So in this way and any other way similar to this, I think it is important for Nigerian artists to support each other. 
You dropped your EP Balance in 2020, which accumulated upwards of 1 million streams! Did you expect this sort of reaction? How did it make you feel? 
It has always been a matter of when. Not just if. Seeing Balance do so well, especially considering how obscure my name was, was a sign that I'm doing the right thing. All the difficulty attached to making music became worth it. 
You're heading off for your Phoenix Tour – starting in Abuja. Was it important for you to return to where it all started? 
Yes, it was. Abuja is the first place I felt a sense of community (albeit a small one at the time) with other creatives. As my influence is expanding, I think it's necessary for me to connect more deeply with the growing scene here. Also, I see this as an opportunity to re-inspire the same city that inspired me in the past. 
What are you most looking forward to when touring? 
Apart from the joy of having people sing my lyrics along with me, I look forward to sharing the stage with other brilliant minds in the Abuja scene. I am also really excited about what I'm learning from just actively doing it. 
How did you start your musical journey? Who were your inspirations? 
I can't pinpoint a particular person and say they were my inspiration. I've sort of always had a zest for music and performing arts. As time went on, I latched onto different people/things to fuel a fire that was already burning. 
You are regarded as one of Nigeria's artists to watch. Is it important for you to represent and celebrate your home country? 
I know there are exciting things ahead of me. That being said, I try to leave a good impression. Nigerians have a strong reputation, so I do my best to represent and champion us well.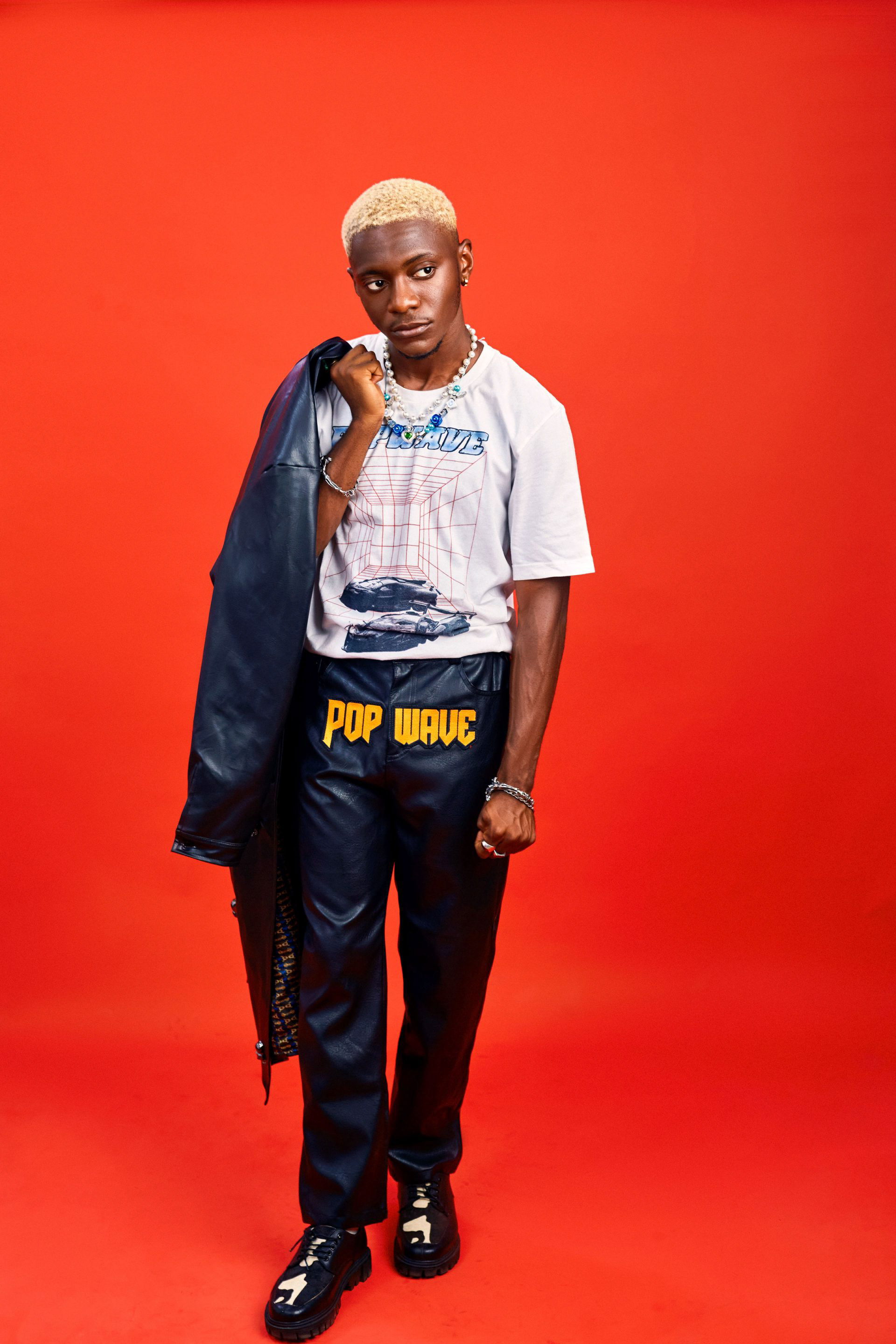 How does your culture and heritage influence the music you make? 
I am unapologetically African, and it reflects in every aspect of my brand. In what I say, in the way, I say it, in my sound choices, and even in my styling direction, there is an inherent 'Africanness' that is always easy to spot. 
If you could collaborate with any artist. Who would you pick and why? 
Definitely Rema. He's amazing!
What has been the highlight of your career so far? 
I've had a lot of highlight moments so far. Winning the Rising Star challenge was one, and the rollout for my single Skata was a highlight as well. 
You have already achieved a lot in your career, but what are your goals and aspirations as an artist? 
My goal as an artist is to build a sustainable career that I can sit back and choose (if I eventually want) to retire after my prime and live off of my hard work.
What do you hope to achieve by the end of 2022? 
My mission for 2022 is to be more present as a brand and more relatable as an artist/creative. As always, I intend on pushing the limits of what I have been able to achieve with my music. 
How does it make you feel that Afrofusion sounds and aesthetics are on heavy rotation on radio stations and speakers everywhere across the globe, with the style of music also having crossed over to western ears? 
I've been listening to rap records from America ever since I was a child. There have been channels for Nigerians to consume global music for a long time now. It's only fair that we have channels to export that same resource we've been consuming. I'm excited to be in the industry at a time that exports are at a peak and I'm excited about how much more we are still yet to do. 
What advice would you give to aspiring musicians/creatives? 
Just do it. Make sure the "it" is what you sincerely want to do. I say this because, just like any venture in life, challenges can intimidate sometimes. However, if you believe in what you're doing, you overcome the challenges. So if any creative wants to go into any field, they need that undeniable belief in themselves and the courage to chase their passions when doubt is at its highest. 
Do you have any upcoming/future projects you can share? 
Right now, I'm focused on my tour and the project rollout. I still have a book I wrote for the project that I put on flok. When people buy my merch, I give out free copies of it. I'm working on a second edition of the book and it'll be part of the rollout too. My band Dancing In The Desert is dropping our debut project soon.