Newly appointed patrons for the Music Venue Trust, KAWALA are breaking out as one of the country's most promising bands. Centred around North Londoners, singer Jim Higson and guitarist/singer Daniel McCarthy, KAWALA are carving out their own path and sound through their flawless harmonies and unique finger-style acoustic. Ensuring a stream of success, the band dropped their first double-sided vinyl release, 'Pure Desire'/'Loosen Up' via EMI records on 27th October, following an exclusive first play from Annie Mac's show over at Radio One.
Despite their rise to fame, it is still early days for KAWALA who have been patiently honing and perfecting their craft. Both growing up in Camden, Jim and Dan, moved in similar social circles as teens before attending Leeds College of Music in 2014. With similar interests and music tastes, the two decided to put an end to their brief stint at Leeds, dropping out of uni to begin their artistic careers. It was then the duo really flourished as a band. 
"Bound by our love of harmony! No, we've known each other for years. North London is a bubble. It only took about five years of parties and drunken promises until we eventually sat down and made music together." – Jim
"Aha I adore Jim to pieces! It's almost like being married to each other in a way as we've dedicated ourselves to (fingers crossed) a whole career together. I remember hearing his voice for the first time & thinking 'no chance at all this geezer has been hiding these ridiculously angelic pipes all these years'." – Dan
Determination and diligence saw the duo play many small venues and gigs before gaining attention from the YouTube channel, Mahogany Sessions. Following the likes of Laura Marling, Michael Kiwanuka and Bastille, KAWALA were invited to record live sessions on the Mahogany platform. The band's dreamy melodies and finger-plucking acoustic guitar sounds created captivating and atmospheric performances. KAWALA went on to become Mahogany's first signing when launching their record label in 2017.
KAWALA's raw and acoustic melodies saw the band develop a legion of loyal fans. Playing numerous acoustic sets, Jim and Dan, felt they had hit their artistic ceiling. Craving to see people dancing along to their songs, the duo expanded their band, recruiting friends to play drums, bass and guitar. The decision paid off and the additional band members added a breath of fresh air to their authentic and distinctive sound.
"Something I will never get used to is hearing people sing back the words at a show. That's the only time I ever get goose bumps with our own music." – Jim
The incorporation of newly appointed band members saw KAWALA come into their own. With community at the band's core, KAWALA quickly secured an ever growing loyal fanbase, assisting them on their journey to success. Already hitting numerous milestones, such as performing on the Main Stage of Reading & Leeds Festival and travelling across the country for their second headline tour.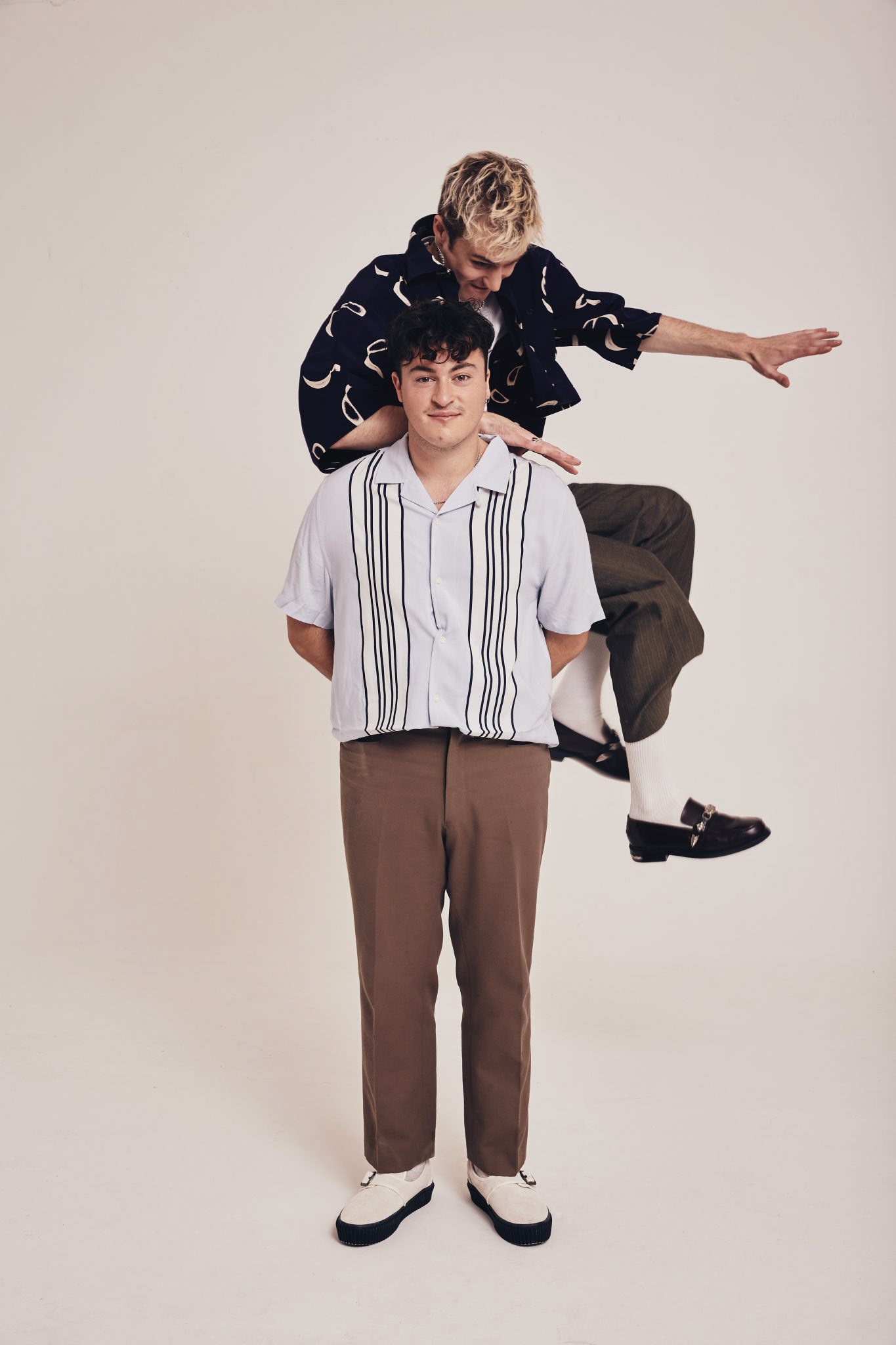 With 2020 being a challenging time for many, much of the creative industries came to a halt. A ban on indoor music events has really hit the industry hard. KAWALA were recently appointed patrons of the Music Venue Trust and performed a special livestream gig at the prestigious, Hoxton Hall. As fans were delighted to see the band reunite and perform together, the live set also raised funds and awareness of the Save Our Venues campaign.
"It's a real honour being involved with the Music Venue Trust. We've seen first-hand the knock-on effect of venues struggling & being currently inactive. We heard about the work they've been doing & the #saveourvenues campaign & knew we had to get involved in some capacity." – Dan
In spite of Covid forcing the band apart, KAWALA was not letting this get in their way. Adapting to a new way of life, or 'Zoom Life', KAWALA channelled their creativity and in turn developed positive, new ways of writing and recording.
October proved a big month for the KAWALA boys. Carrying on from the success of the self-titled EP released in January and the stand alone single 'Ticket to Ride' released in June, KAWALA released their first ever vinyl single 'Pure Desire'/'Loosen Up'. With two distinctive sides, the vinyl record showcases different yet cohesive sounds. Marking two years since their musical debut, their latest drop displays their growth and maturity as a band. Expect to hear a captivating mix of intricate acoustic guitar lines and their signature delicate harmonies, 'sweet, bouncy and harmony driven'.
In 2021 the band will be taking their high energy live shows back on the road, playing a long list of rescheduled shows from their headline 2020 tour. Making waves since they came on the scene, KAWALA are successfully representing the UK music scene. Already having achieved so much the band continues to navigate the music industry and they are certainly in store for a fun and crazy ride.
Reflecting on the difficult times we have all recently overcome, we couldn't sign off without hearing some positive mantras and words of advice. Cue Jim & Dan.
"Always be nice to people and don't try and be something you're not! How can people fall in love with your music if you don't love it yourself?" – Jim
"We're still learning loads ourselves, but I'd say maintain a creative direction that you are proud of. It happens so much in the music biz, people pushing you to sound more like other stuff & then you end up making beige music. If you're not proud of what you're making, how can you expect anyone else to love it!" – Dan
Photographer - Christos Markou
Stylist - Naomie Meirelles
Groomer - Samuel Johnson